Winter Fishing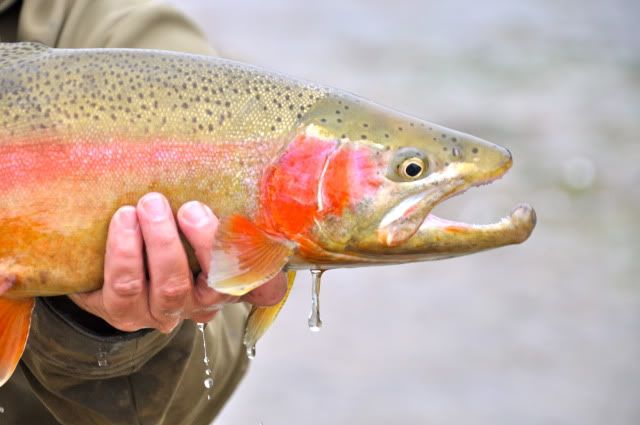 In the winter, solitude is the most enticing part of the deal. The fishing is generally great because of the lack of pressure and good number of bugs still hatching. There are also eggs about, left over from our fall spawning Rainbows and Brown Trout. This is also the peak time for streamer fishing here on the Green. The three winter months, December, January, and February could be broken down like this:

December- Fish are still spawning. There are numerous eggs in the water and most of the fish will be located around spawning areas, even if they are not spawning. Very small midges and a few left over fall BWO's will still be hatching. The few rising fish will be podded up in select pools. Some fish will be in super shallow water warming themselves in the sun. These fish are more susceptible to streamers and always have an eye out for a stray sculpin.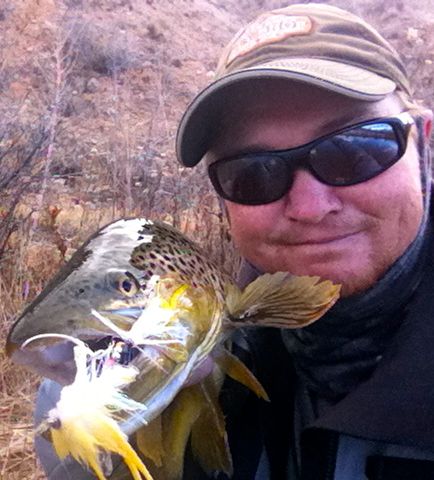 January- Early January is often the coldest time of the year. This usually gives the fish a good break, though hatches seem to dwindle during this time. Mid January brings slightly warmer temps and the beginning of bigger midge hatches. This is also a time when fish start eating each other. Large streamer patterns that resemble small trout are a good choice to go along with the ever present sculpin.

February- The last several years the weather has been fantastic in February. Good midge hatches and large sized BWO's will start to appear in select areas. This usually occurs from Little Hole down where the sun stays out most of the day. This also seems to be the peak time for streamers. This is my favorite time of year to fish extra large articulated streamers.

Posted on 12/20/2015